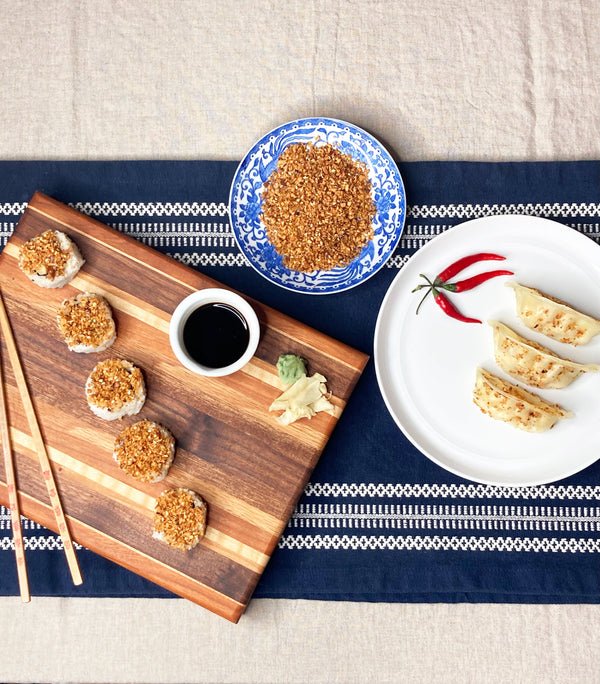 Crunch Dynasty is an Asian-inspired hot topping that will send your senses on a magical journey.  From mac and cheese to sushi, just sprinkle Crunch Dynasty on top for a most delicious mouth party.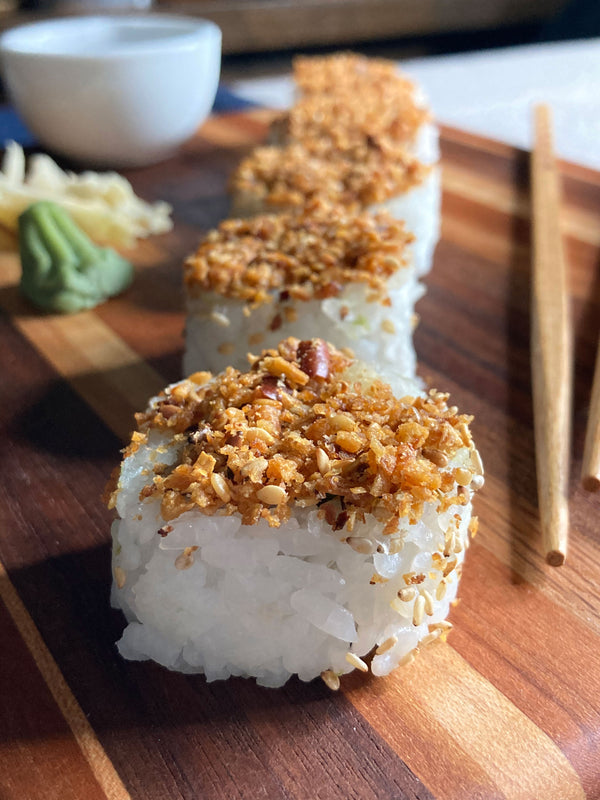 Every batch is handmade and contains garlic, shallots, gluten-free soy sauce, sesame seeds, ginger, chili peppers and special seasons and oils.
I've spent my life traveling the world eating some of the most exotic foods, and Crunch Dynasty is certainly one of the most unique and delicious
Madhur Jaffrey
Best-selling cookery author & award-winning actress
Crunch Dynasty is the best and most versatile topping. It goes so well on everything and is the perfect kick of heat and spice without being too much. And the crunch is everything.
Ashley H.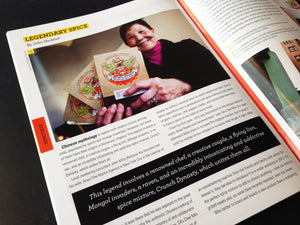 A Family Passion

Founder John Mills met his wife, Anya, in New York City in the summer of 1998. Before meeting, John's idea of fine food was beef jerky and corn dogs. Luckily, Anya and her family introduced him to some of the finest meals in the City. Anya's mother is also an extraordinary chef, and John got to experience authentic Chinese cooking for the first time. 
Read More